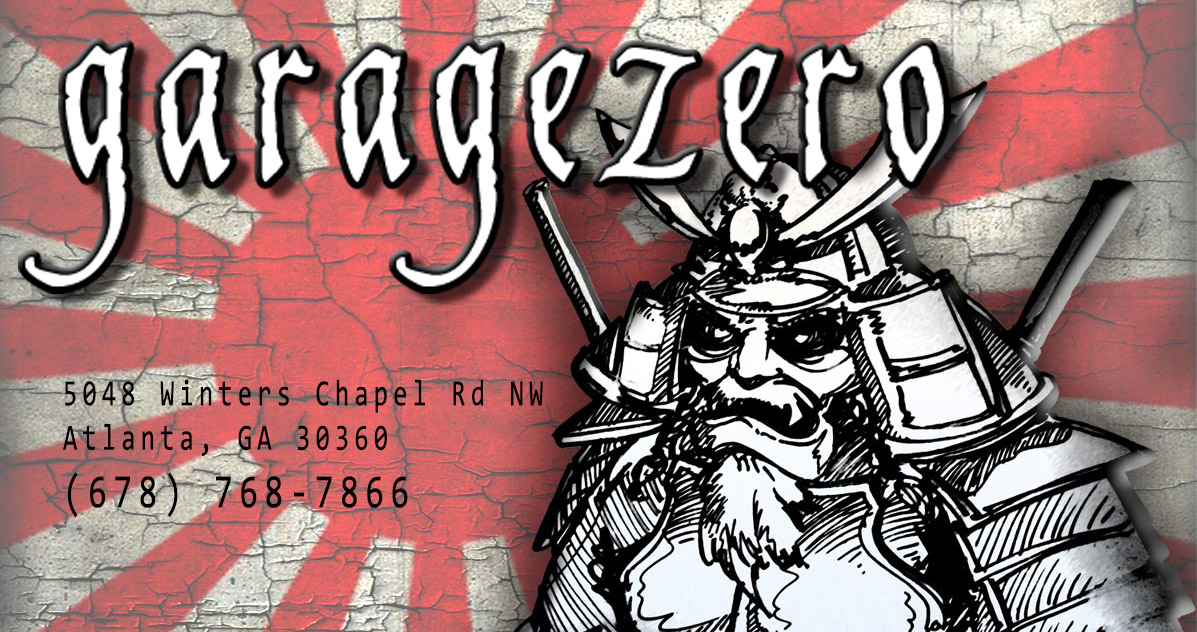 Based out of Atlanta, GA, Garage Zero is a performance shop that has become well known for their love of old school platforms. From rusty old Toyota Corollas to Datsun 510s, they are your one-stop-shop for breathing life back into that old hunk of crap sitting on cinderblocks in your backyard. Builds range from conservative general restorations to the more extreme side such as high horsepower turbo kits and engine swaps. There's nothing like seeing the surprised look on someone's face when a rusty old Toyota Crown blows past them on a pull.
Garage Zero takes a different approach to the traditional performance shop. Instead of solving problems, they sometimes help customers create solutions to their own problems. They have done some incredibly unique, wild builds- which you will have to go in to see. For more information, you can contact them at 678-768-7866, or send an email to
garagezero@yahoo.com
.
The vibe you get at Garage Zero is different from every shop you've been to.