Hi everyone, I'm Mike! :]
I was a part of the Import Atlanta community a LONG while ago but I've been out for a number of reasons.
Namely because I was in the U.S. Navy from November 2006 to June 2013 and decided to move back to GA with my family after getting out of the Navy due to medical disabilities encountered during my service.
So let's flashback 10 years!
I drove a red Turbo II RX-7 and my brother David ("Jewish Dave") owned one of the first SR20-swapped 240's in all of Georgia. My brother and I used to terrorize "the strip" formally known as Barrett Parkway in Kennesaw with our FC and S13....those were the best days of my life, I tell you. Except that one time I went to jail for drifting on Barrett Parkway... >_> LOL...?
- That's me in the black shirt with the long side-burns. lol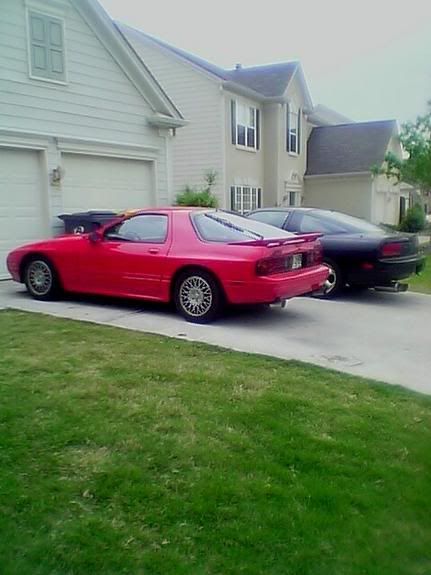 - My brother originally had an S14 SR20, but someone wrecked it, so he swapped it into this black S13 hatchback.
After my FC, I purchased my first FD. Here's a photoshoot I did with "Drop Top Drifter" Mike, who was known for his really nice Miata's and his above-average driving skills. :P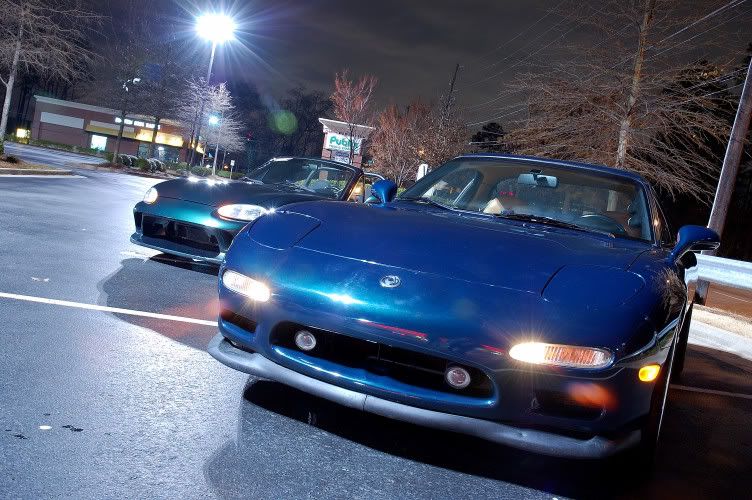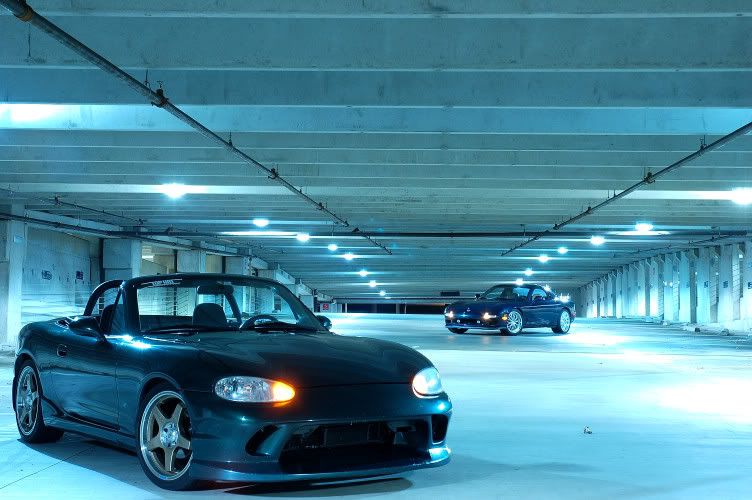 After that FD motor blew and I sold the car, I joined the Navy about a year later in November 2006. In November 2008 I purchased another FD. Around this time my brother David was working at Lethal Injection Motorsports in Alpharetta.
At that time he was renowned for his '78 Datsun 280Z with an RB25 motor with the license plate "Z U L8R". I came up with that, by the way. lol
Here's my FD with my brother's Z around 2009-ish.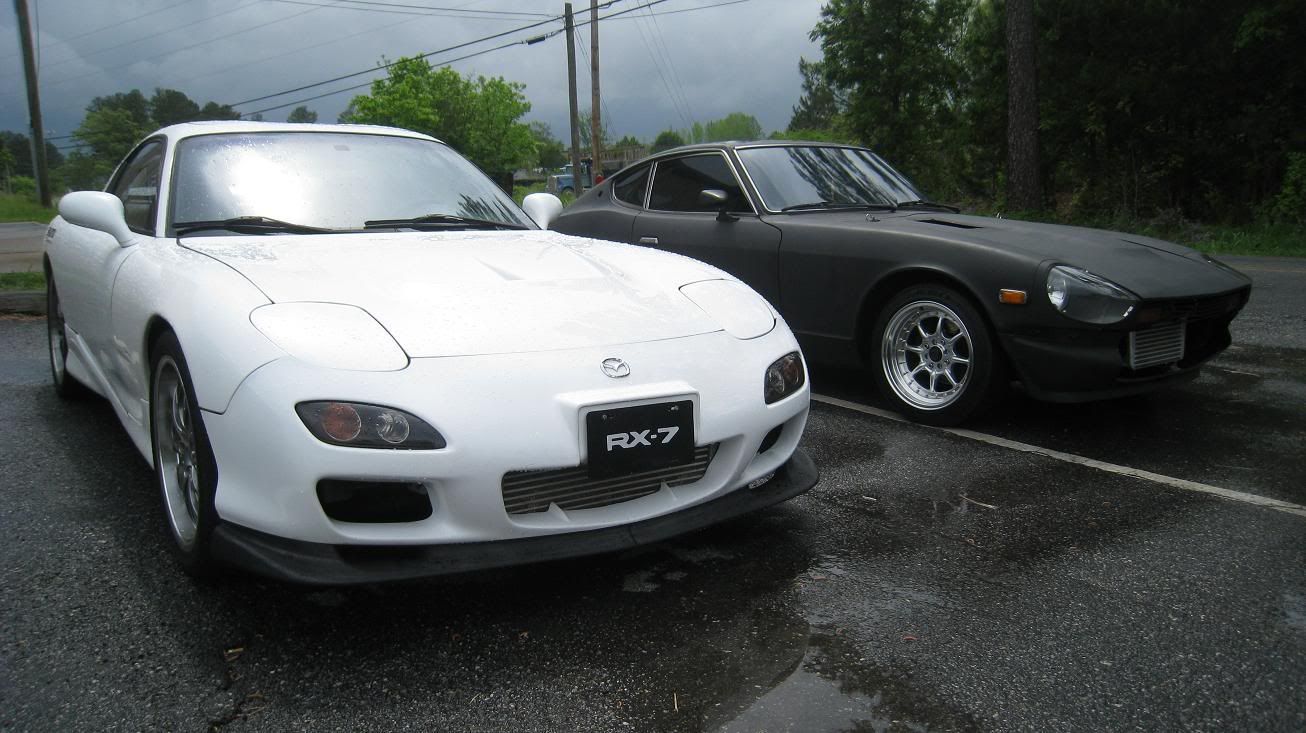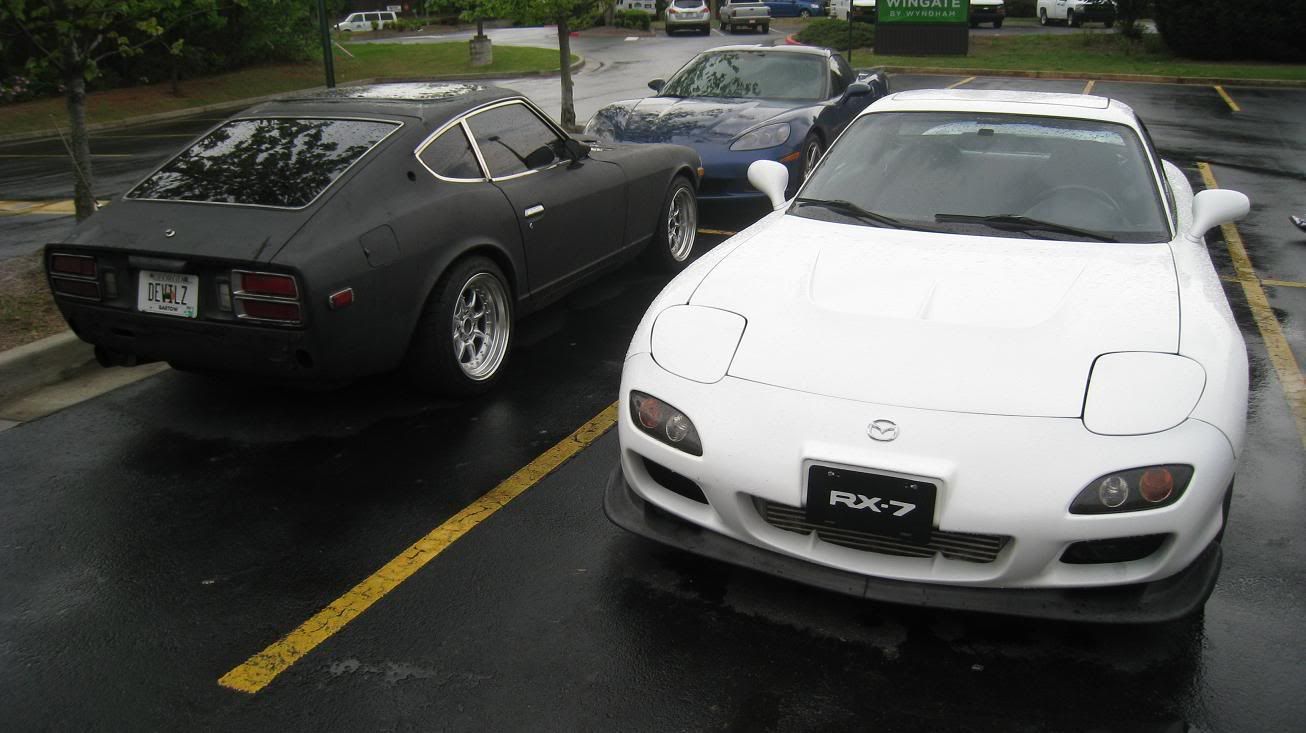 My best friend actually ended up purchasing the Z from David and I coerced him to go with the "DEVILZ" license plate. lol :P
At the time, my FD was still rotary and made 326hp/287tq @ 11psi and right at ~400rwhp @ 15.6psi.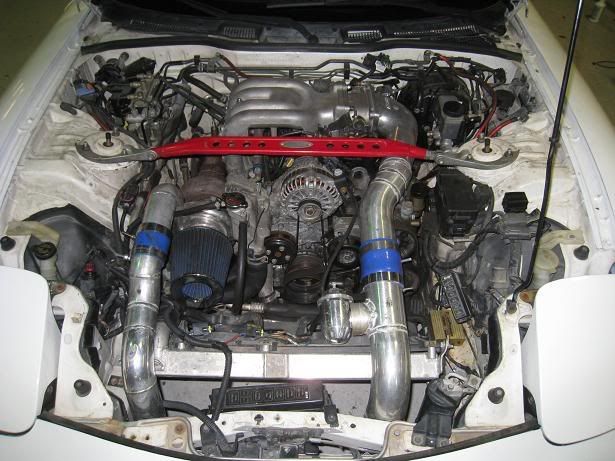 That motor blew over New Years 2010 and my brother convinced me to proceed with doing a 2JZ swap, which was always my dream. I had been scammed out of $500 towards a fully-built rotary engine, so I decided that was the last straw, and I decided to "go for it" with the 2JZ swap.
Nearly 4 years later, the FD still isn't done...but it's actually VERY close!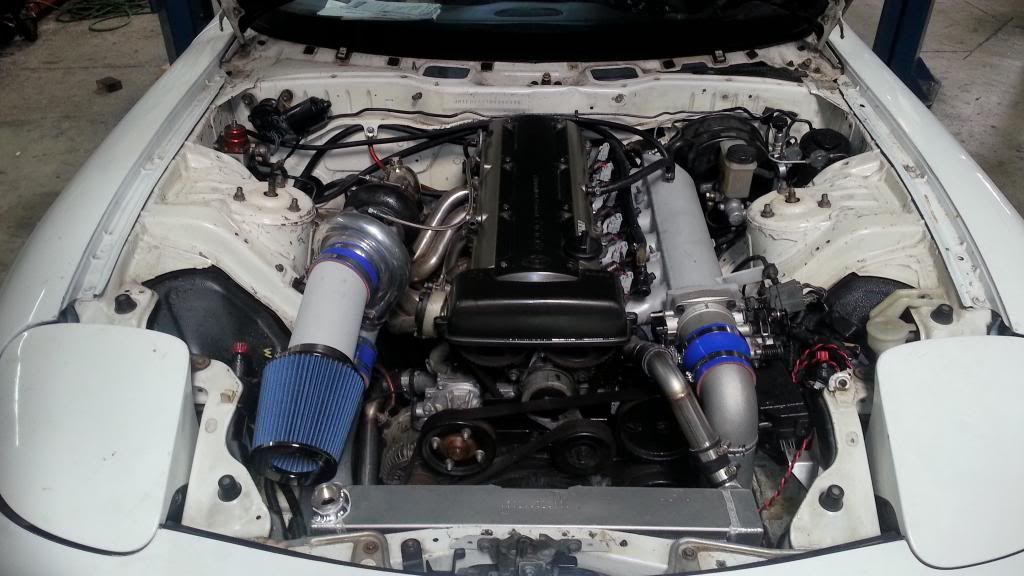 The FD is over at "Speed For Sale", the renowned Supra/GT-R shop, in Alpharetta right now. They're almost done with the car, actually!!

They've had to fix A LOT of the shoddy work that was done on the car previously by people here in Georgia and by a shop in San Diego, from when I was stationed/living there the last couple years.
-
More recently, I ended up purchasing a 2011 Hyundai Sonata 2.0T Limited when they first came out. The car has been a pioneer in the Sonata/Optima community, as the guinea pig R&D car for both Injen's short-ram intake and Borla's cat-back exhaust. Later, my Sonata remains the ONLY car to have received a custom-dyno tune that was the closest to making 300hp. It made 293hp/256tq with just the Injen intake and Borla cat-back.
Flash forward and here is my Sonata as she sits right now: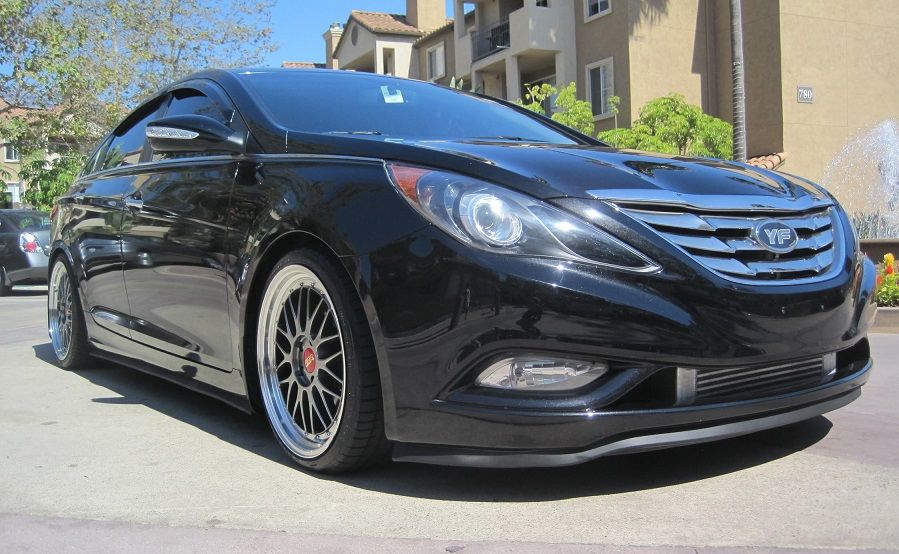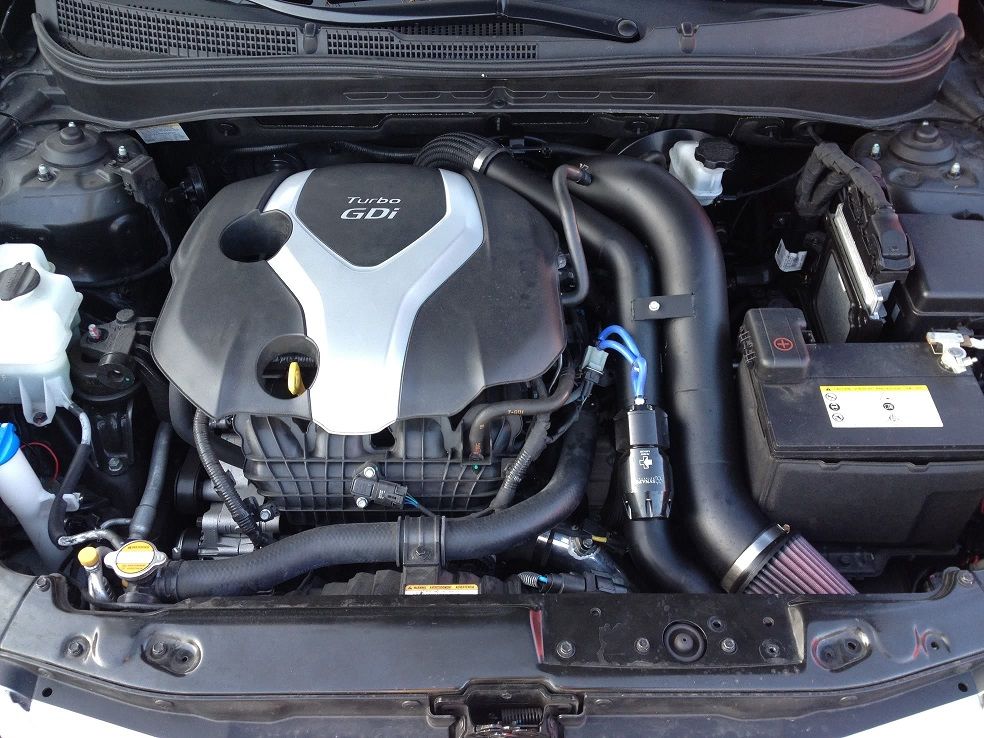 I ended up removing the Injen intake and I had a shop in San Diego fabricate me a custom intake and FMIC setup, along with a test-pipe.
So if you see this car cruising around on Highway 92 in the Woodstock/Roswell area and hear "vrmmm pshhh", it'll either be or my wife driving. :P
As it stands, the Sonata should be making around 300-325whp and is still gets 30-35 MPG's on the highway. It's the perfect family car and daily-driver, in my opinion. lol
Besides the Sonata, I also recently purchased a 2013 Cadillac ATS earlier this year. It's a fully-loaded Performance Trim, 6-speed manual, RWD, 2.0T.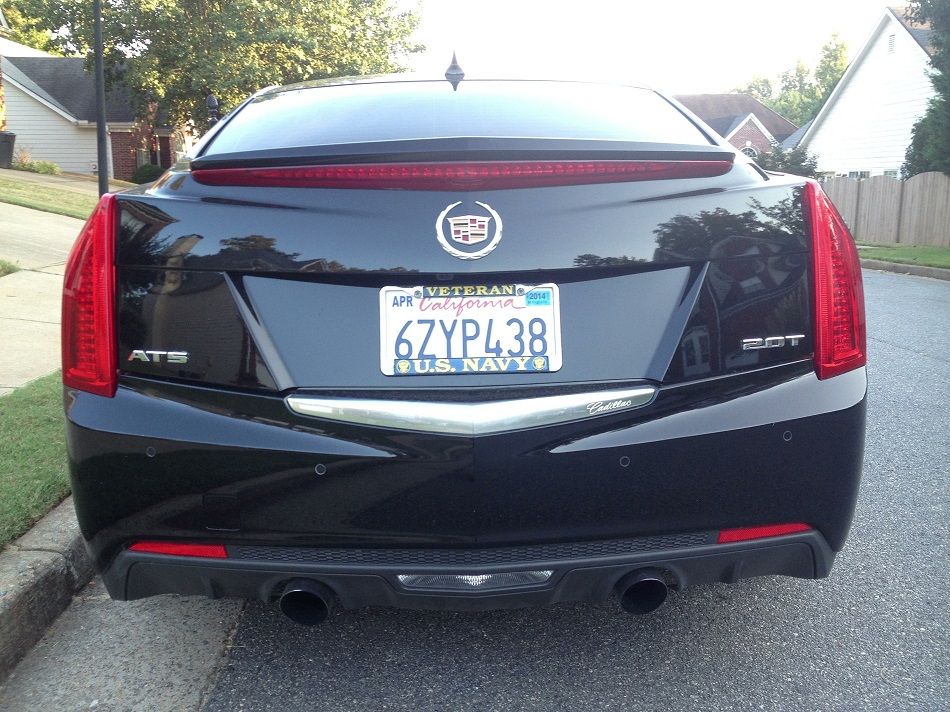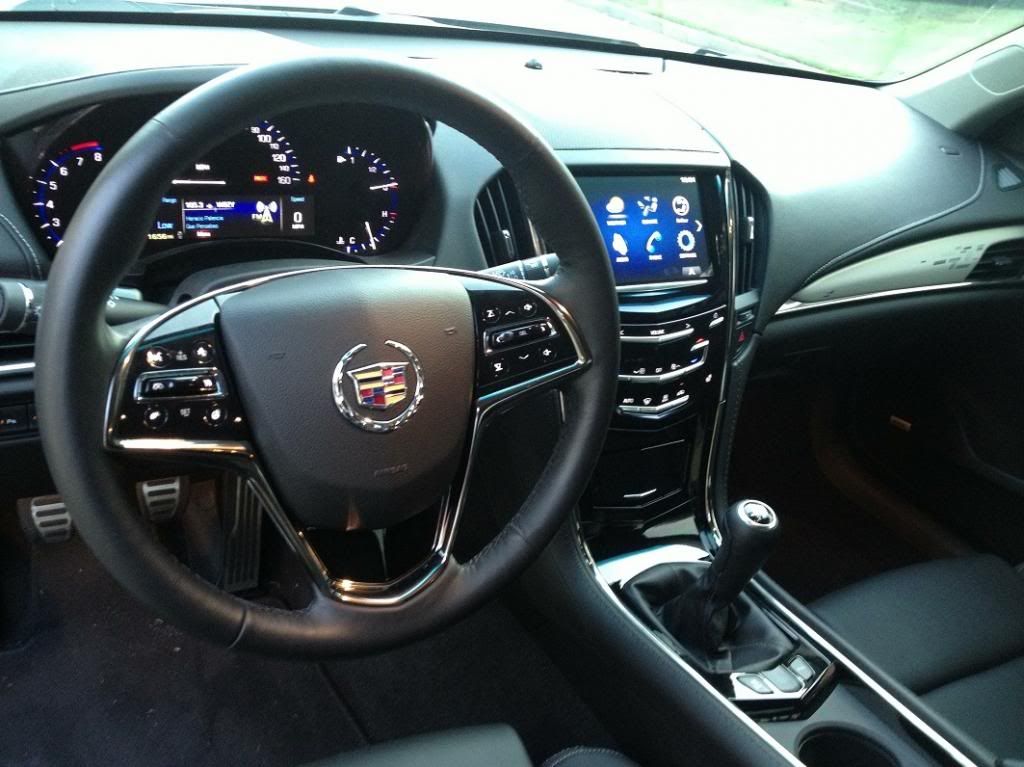 The ATS is a cool car, and there's already a HUGE aftermarket available already including 400rwhp turbo kit upgrades, full BPU's, and a tune.... but honestly, between the astronomical car payment I'm making on it combined with my bottomloss-pit 2JZ RX-7 project...I'm not sure what to do. Since it hasn't sold yet I'm just trying to minimize the mileage I put on it.
I actually have it on AutoTrader right now because I'm considering getting out of the car while I still can, and just keeping the Sonata for myself and buying my wife a much cheaper car for her and baby. lol
*cough*
Cars for Sale: 2013 Cadillac ATS 2.0T Performance in Roswell, GA 30075: Sedan Details - 352933100 - AutoTrader.com
*cough*
SO!!!
That's about it! Now, I just want to make some new car friends for myself and my wife to get along with.
I look forward to getting to know and meet some of you guys at some local car meets! Can someone give me some times/places of some local meets that AREN'T 1-2 hours away from me? LOL
Thanks for reading and God bless, guys!
- Mike