So I recently took on the task of drilling my helmet for HANS anchors. Most helmets these days come pre-drilled, some even have built in threading. If not, you need to drill it yourself and mount the anchors accordingly.
There are video guides online and other how-to guides, but I figured a simple picture step by step guide could be beneficial.
Note: I am NOT responsible for any damage to your helmet, anchor kit, or body resulting from these instructions. Use at your own risk.
What You Need
Helmet
Drill with 1/4 inch drill bit.
Tape measure
HANS anchor kit
Masking tape
Step One:
Tape both sides of the helmet and a section in the back.
Step Two:
With your tape measure, measure 1 1/2 inch up from the rubber lining at the bottom and make a mark, then draw a line between your marks, just so you have a long marking for a later step. Do this on each side and on the back as well. It will look like this: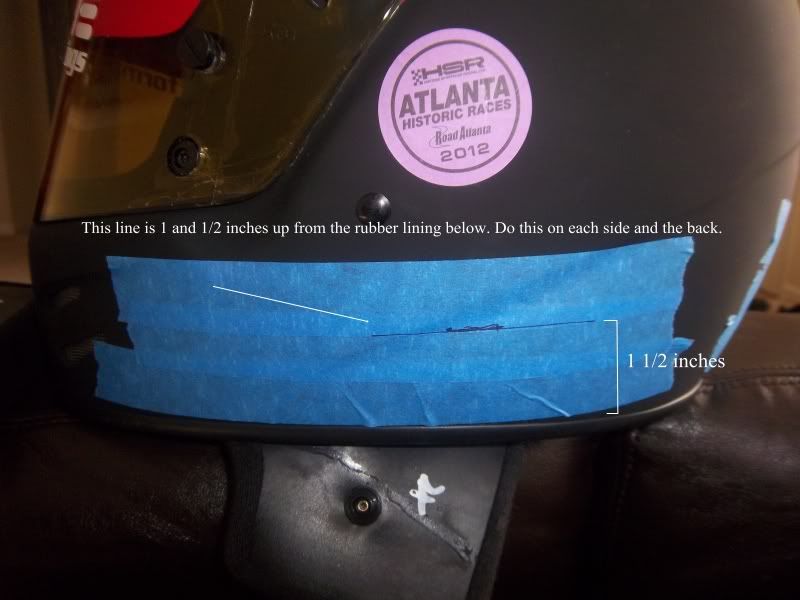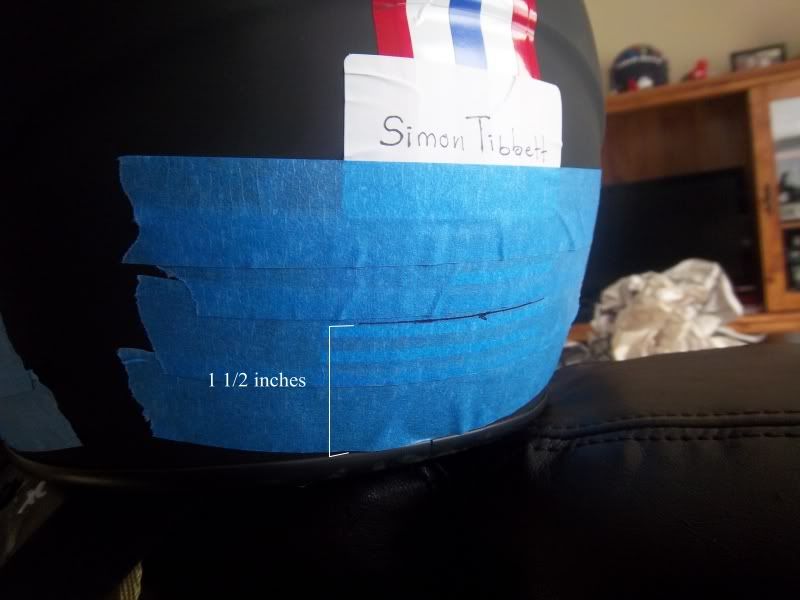 Step Three:
With your tape measure, measure from the center of your shields pivot screw, ten inches to the back of the helmet and make a mark. Do this for each side. Note in this step 10 inches from each side probably won't meet up, that's fine, they're not suppose to.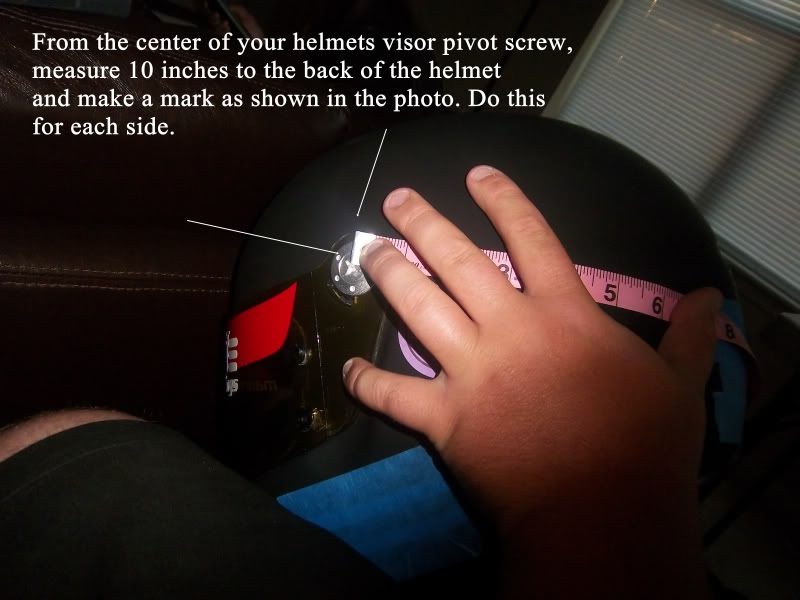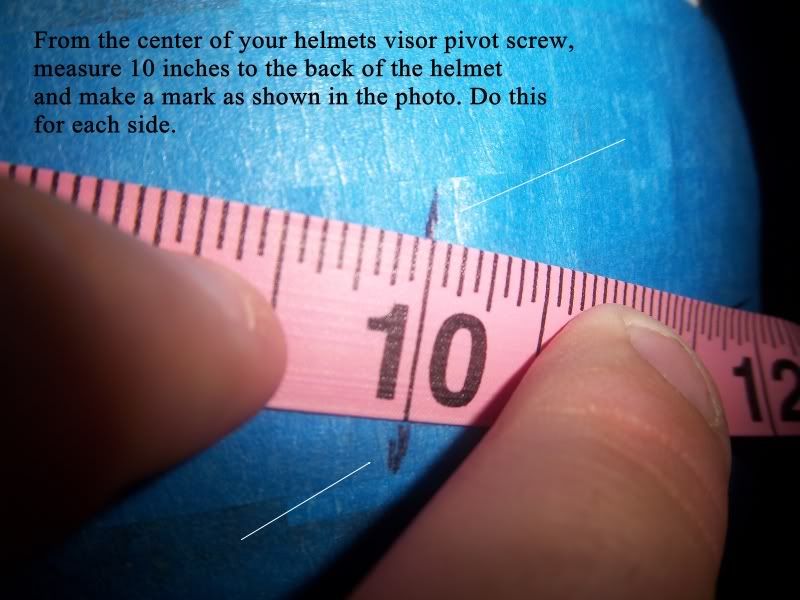 Step Four:
Measure the distance between each mark you just made and mark the center. The center between those two marks is the center of the back side of your helmet.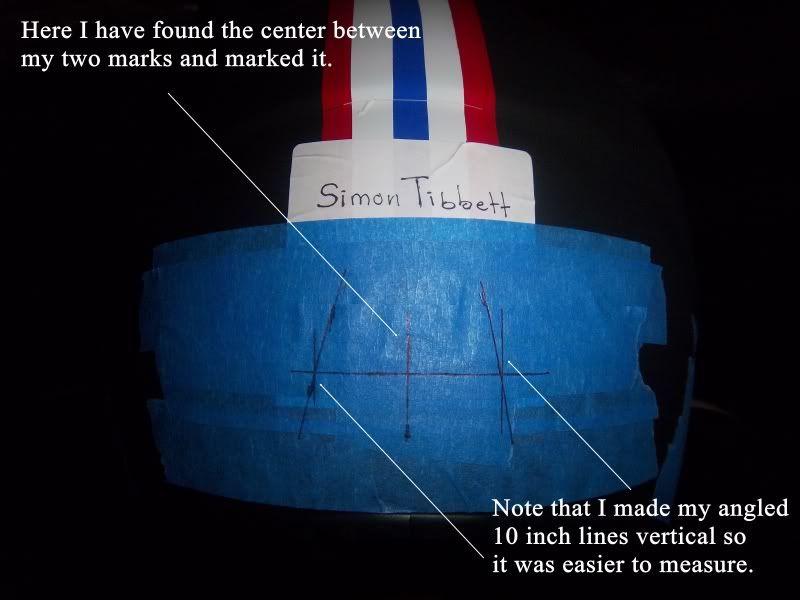 Step Five:
Measure six inches from the center back mark you just made, to the side line you measured earlier. Where that six inch mark crosses the line is where you will drill. Mark accordingly. This is done on each side of course.
Step Six:
Drill. Be very careful and avoid going through your inner padding. Take it slowly and drill straight.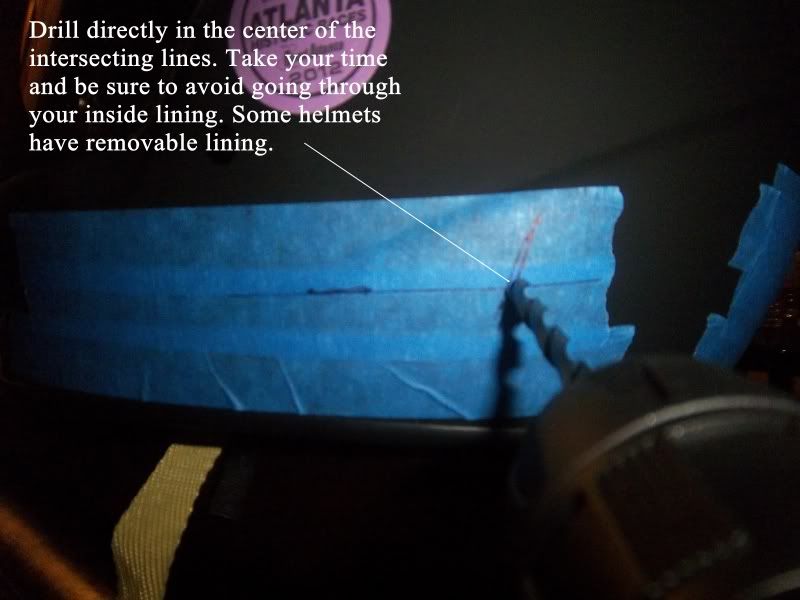 Step Seven:
Remove the tape after drilling.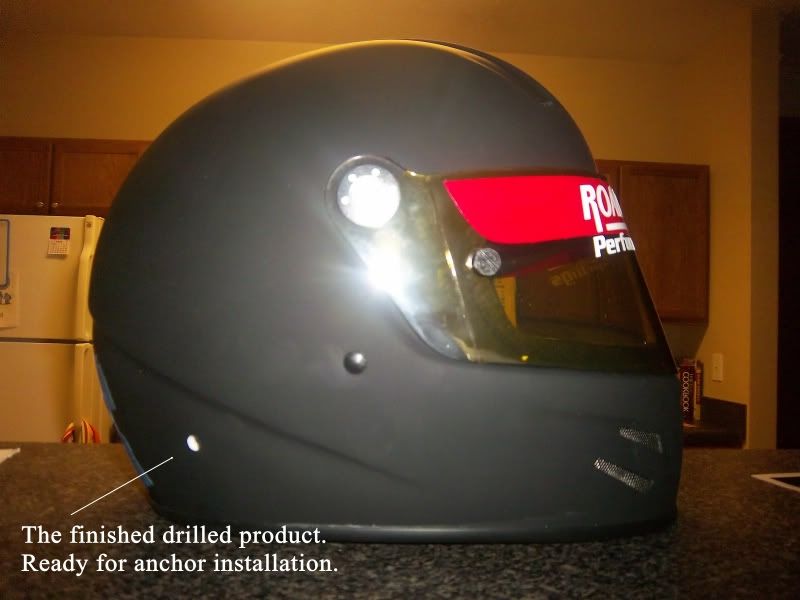 Step Eight:
Get your HANS tool and the backing plate from the anchor. We're going to install the plate into the helmet, you will be wedging the plate between the shell and inner padding. The goal is to align the hole you drilled and the hole in the plate. It will take some wiggling and what not. The HANS tool is much easier than a regular wrench since it's pretty flat. This is done on each side.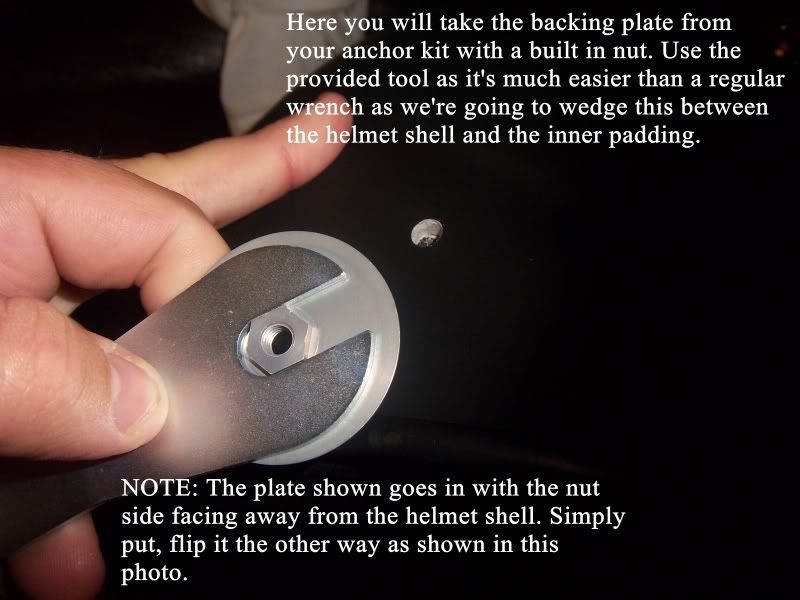 Step Nine:
Take the rest of your HANS set and simply screw it in. Leave the tool on the plate but once it gets started you don't need it anymore. Tighten it all down until the point on the post is facing the rear of your helmet.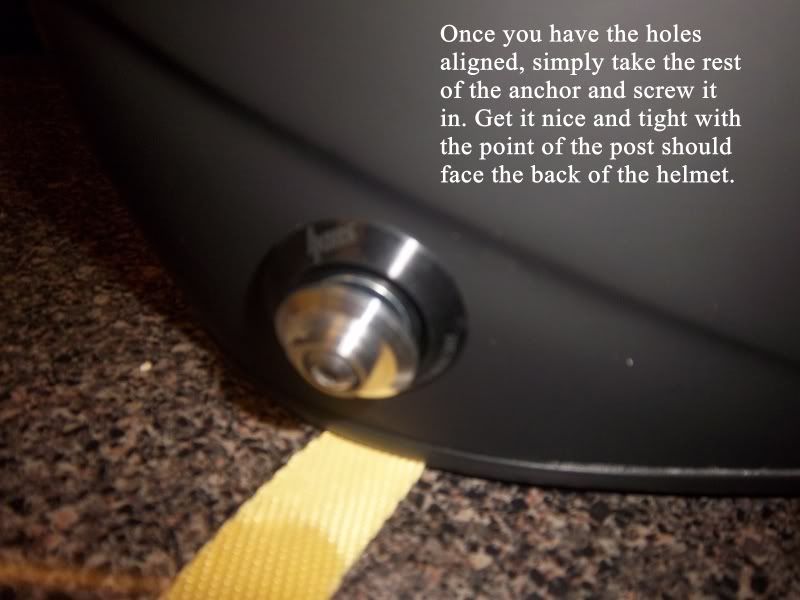 Step Ten:
That's it! You're done, your helmet is now ready to accept the use of a HANS device.